Important Notice:
Intertextile Apparel Fabrics and Yarn Expo Shenzhen postponed to 2023
In support of pandemic control measures in Shenzhen, which has recently seen an uptick in covid-19 cases, the two fairs have been deferred to 2023. The fairs were originally due to take place concurrently from 2 – 4 November 2022 at the Shenzhen World Exhibition & Convention Center.
Exhibitors or visitors with any queries should contact us.
Welcome to Yarn Expo Shenzhen

In addition to its biannual Shanghai fairs, Yarn Expo launched a new Shenzhen edition. Yarn Expo will join Intertextile Shenzhen Apparel Fabrics (formerly Intertextile Pavilion Shenzhen). The fairs will be held in a new venue, the Shenzhen World Exhibition and Convention Centre. With CHIC and PH Value also taking place onsite, Yarn Expo Shenzhen will represent the first stop for the entire apparel supply chain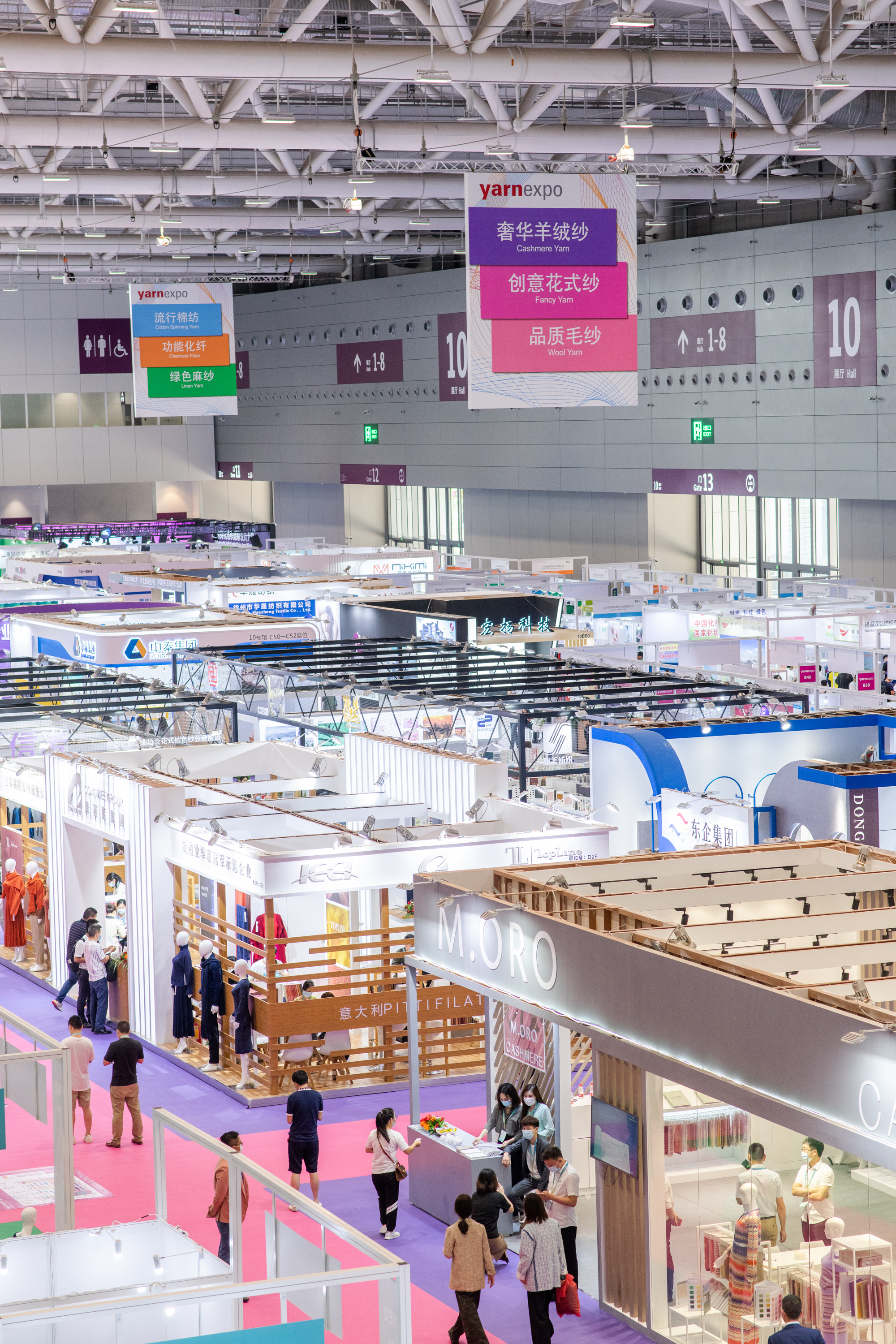 Yarn Expo gathers leading exhibitors who showcase a wide range of products, from high-quality natural products to innovative synthetics. Past editions have seen high visitor interest for exhibitors offering unique products, such as sustainable or functional yarns, which add value to end-products

Participants' comments
"In terms of location, I think the fair has made the right move in establishing in the Greater Bay Area in response to the Chinese government's strategy. We also believe the potential in the GBA will grow, so this is an ideal location to hold the fair."
"We were interested to join the fair again as more overseas clients can be found here, our target customers, and the fair attracts buyers from Dalang. The pandemic has forced us to explore the domestic market as we mainly focus on the overseas market. And the rapid growth of e-Commerce has allowed us to further expand our business. Shenzhen has its locational advantages especially with its close proximity to Hong Kong and we are able to explore both Chinese and overseas market."
Show impression